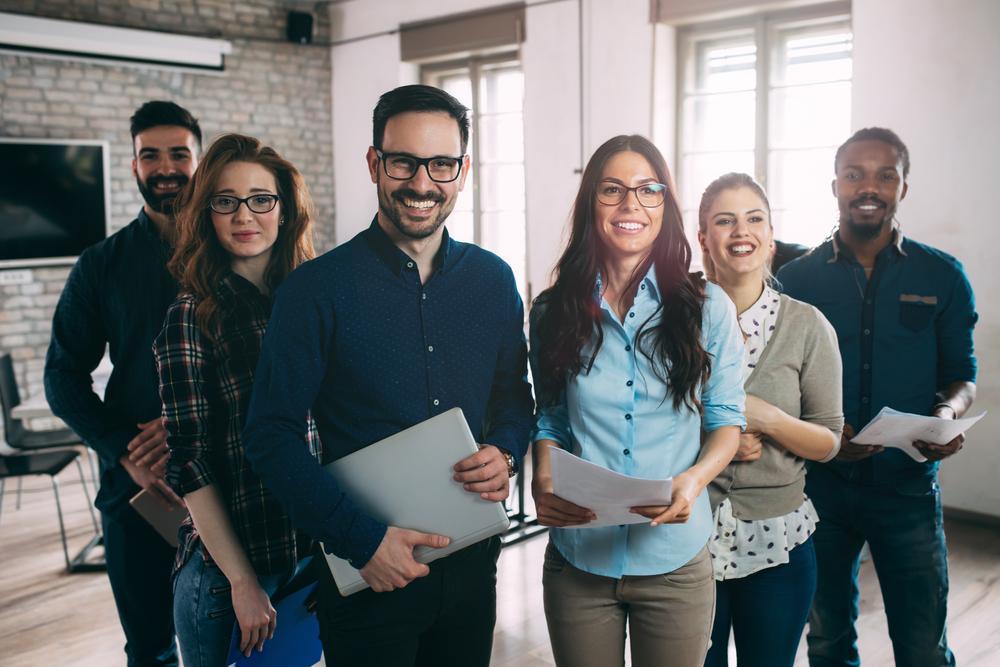 Our team
De Bruyn Coating has a diverse team that loves to tackle your challenges. We have knowledge, experience and enthusiasm enough to dive in as soon as you contact us. We work as a team in which everyone has his or her place and can propose their ideas and solutions.
Continuous learning is something we pride ourselves in. Be it on technical aspects but also on working together or how to create safer workspaces. Our laboratory is used to test our new ideas as well as those of our partners. This is how we
improve our service and skills every day.
Working at De Bruyn Coating
You never thought about becoming a spray painter, sandblaster or packing specialist in an industrial coating company ? Most of our colleagues didn't either, but they do their work everyday with gusto. Watching a satisfied customer drive away with beautifully painted pieces always manages to bring a smile to everyone's face.
Working at De Bruyn is synonymous with
teamwork,
tackling
challenges
, continuous
learning
,
trying out
new things, coming up with
solutions
, seizing
opportunities
and always trying to do better.

Interested to know more about us ?
Open vacancies
Our company is regularly looking for new enthousiastic team members. Here you can find our concrete open vacancies at any given moment. 
Trust
We love to work together with our employees, clients and suppliers with whom we build a partnership founded in trust. Achieving our goals together with respect for each other, that is what we stand for.
Ecology
We only have 1 planet, so we need to take care of it. Our sector is known for its high energy usage and a lot of chemical components. Knowing this, we are even more motivated to be a leader in keeping the unavoidable impact as low as possible.
Communication
We are strong believers in a proactive communication as a way of successfully completing all our projects in the best way possible for all parties involved.
Our manufacturing surface exceeds 3600m². By separating the more dusty activities from the painting lines we can achieve the highest quality results.

Our large storage space makes it possible to neatly store even larger series of products of our clients both before and after treatment.

All our air extraction units use most modern filtering systems which limits our environmental impact to the bare minimum.

Our building is also equipped with solar panels to provde us partially with our own energy.
Testing area and laboratory
Because we often work with new processes and products, but also to meet the necessary quality requirements, De Bruyn Coating is equipped with a fully-functional laboratory designed to execute tests. We can validate your product or process with:
Surface roughness

Layer thickness

Impact testing

Gloss level

Oven temperature curve

Degree of attachment

Pencil hardness
4 spraying booths and a dipping line
To be able to accept our diversity in products and processes, De Bruyn Coating has invested in 4 different spray booths with adapted transport systems and also in 1 dipping line. 3 of our manufacturing lines are automated and equipped with robots.

Each of the lines has its specific characteristics and measures. Our maximum dimensions are:
Weight: in line up to 1000kg , in a separate booth up to 3500kg.
Length: spraypainting up to 12m, powdercoating up to 8m.
Height: in line up to 2.75m, in separate booth up to 3m.
Width: in line up to 2.2m, in separate booth up to 4m.
Dedicated manufacturing cells
Together with our clients and partners, we have developed unique manufacturing processes that are going beyond the regular painting.

These processes are applied in specially appointed cells in our manufacturing area with dedicated tooling and specifically trained employees.