De Bruyn Coating thinks along with you.
We make sure that we always realise together with our clients the right solution within the agreed timing. In order to do so we are betting on our broad range of possible treatments and our large experience with very diverse types of material and client applications. Our enthusiasm to tackle your projects and our no nonsense attitude will do the rest.


Sand blasting
A proper pre-treatment is crucial for a qualitative result in a lot of things but certainly also in coating.
Our experienced sand blasters use an array of different types of
blasting materials
, multiple sand blasting booths up until
10m length and 5m width
, a
shot peening
installation and a
wheel blasting machine
to achieve the highest quality of
cleanliness (SA2.5-SA3), roughness and adhesion profile.
Types materiaal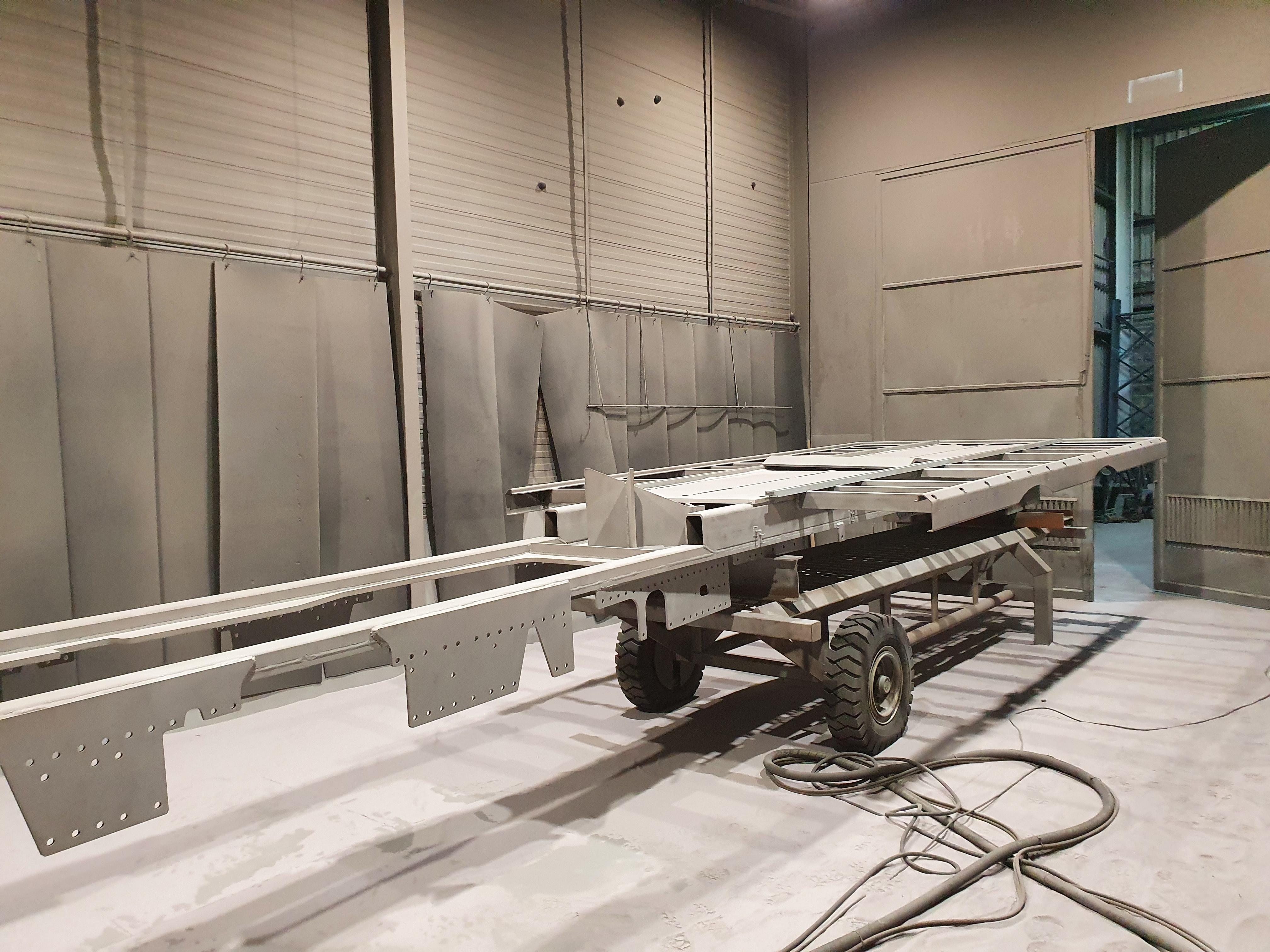 Preparation
Besides sand blasting, De Bruyn Coating offers a wide array of pre-treatment possibilities.
We roughen up surfaces by sanding them down with sand paper. We're also equipped to degrease your materials manually. If something goes wrong with a weld seam or there's a hole missing in one of the pieces, we try to find solutions as quick as possible in consultation with our client. Applying fillers to smoothen the surfaces is also an option.
We also have a tunnel washer which can also apply a first phosphatising layer to your products whilst degreasing them at the same time. This offers an extra anti-corrosion protection.
Base materials :
Steel
Stainless steel and aluminium
Casted Iron
Plastics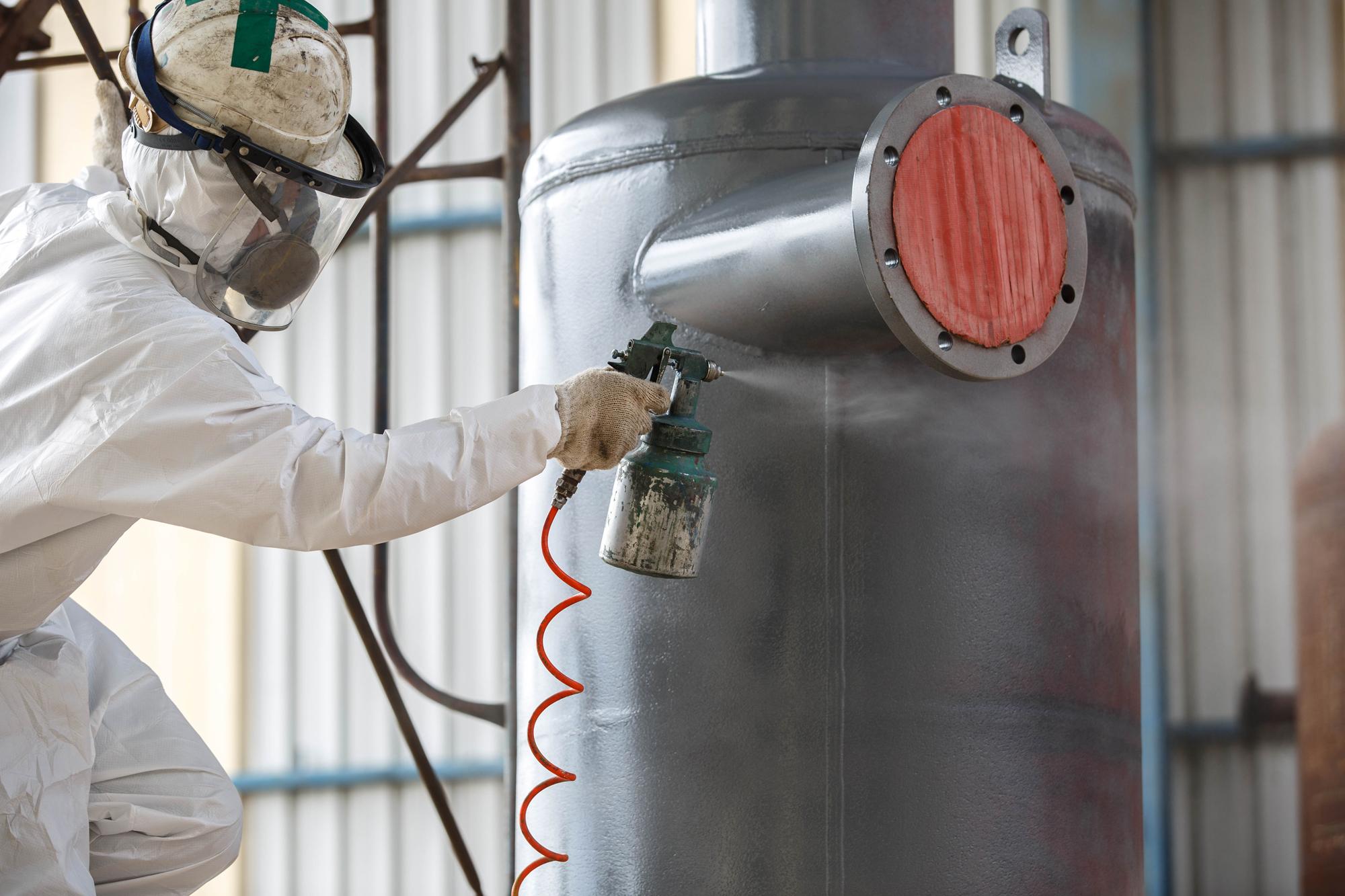 Metallization
Rust or corrosion is a natural process for every metal. However, we can protect it as good as possible so that the life span of the product increases.
We achieve this by, among others, applying a zinc coat to the sand blasted surface. This process is called metallizing. It's a process applied in room temperature wherefore distortion of the materials is not possible. The finish afterwards can be done by wet paint as well as powder coat.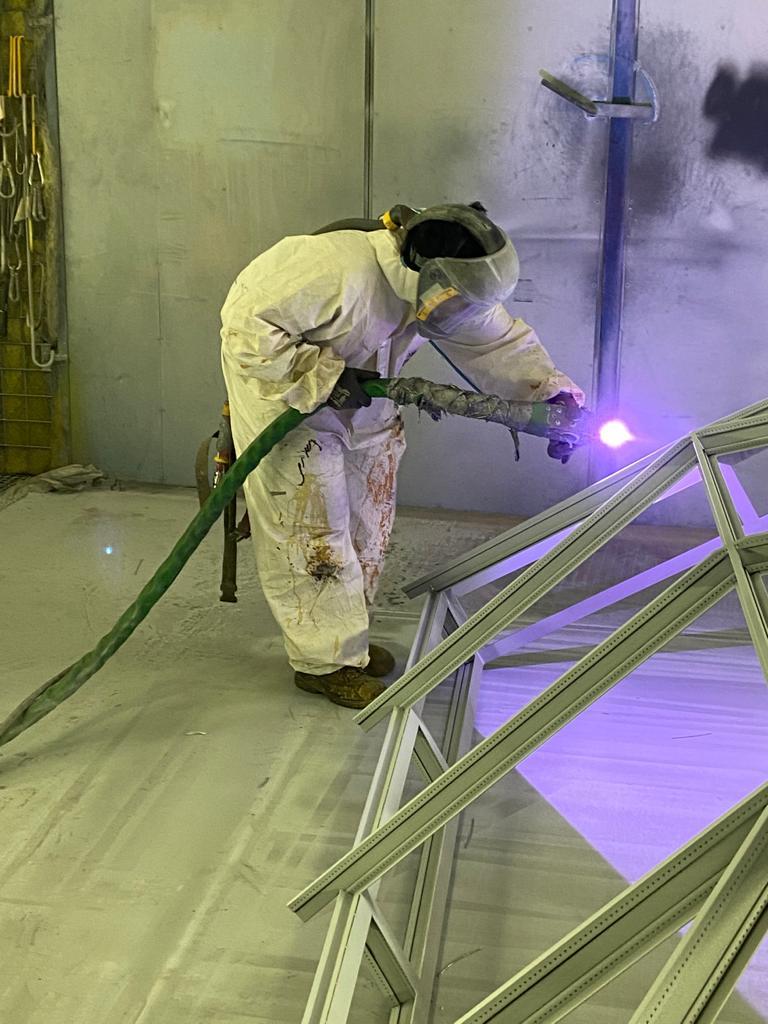 Wet painting
Wet painting is the process of painting surfaces on an industrial scale. This can be done by spray painters in our spraying booths but also by dipping them.
Wet paint can be applied in multiple layers. By doing that we can make sure that every layer possesses one of the necessary properties: colour accuracy, UV-protection, anti-graffiti, anti-corrosion, protection against chemical environments, improved adhesion, softtouch feel, etc.
Base materials
Steel
Cast iron
Aluminium
Plastics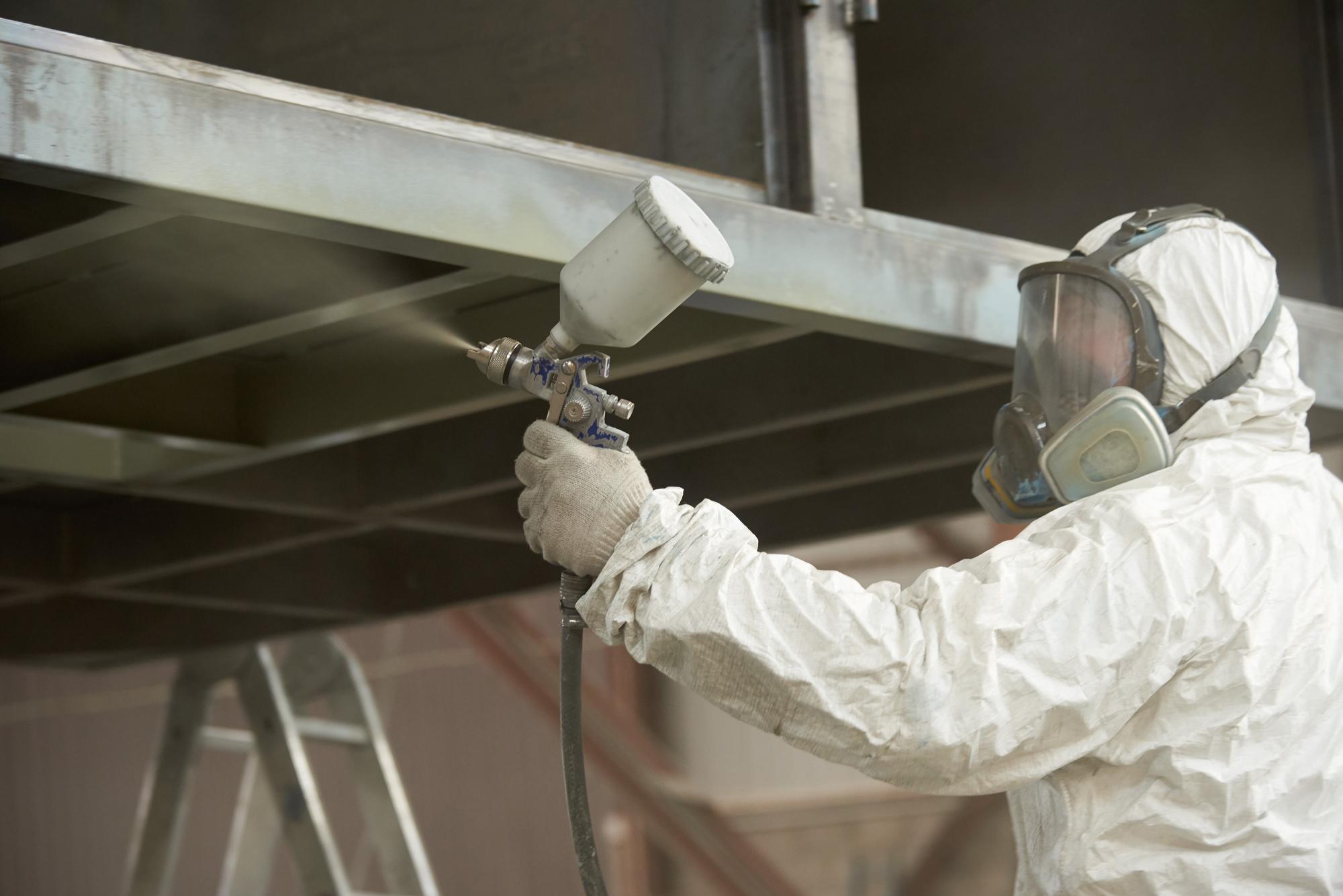 Powder Coating
The powder is applied to the treated surface via an electromagnetic field. Subsequently, the product is baked at high temperature, to give the powder its required properties.
Powdercoating can also be applied in different layers. A first layer can have a primary goal of achieving a greater cohesion, degassing of a zinc layer, or anti-corrosion properties. The finishing layer will then give the materials their colour  and scratch resistance.
 Base materials
Steel
Cast iron
Stainless steel
Aluminium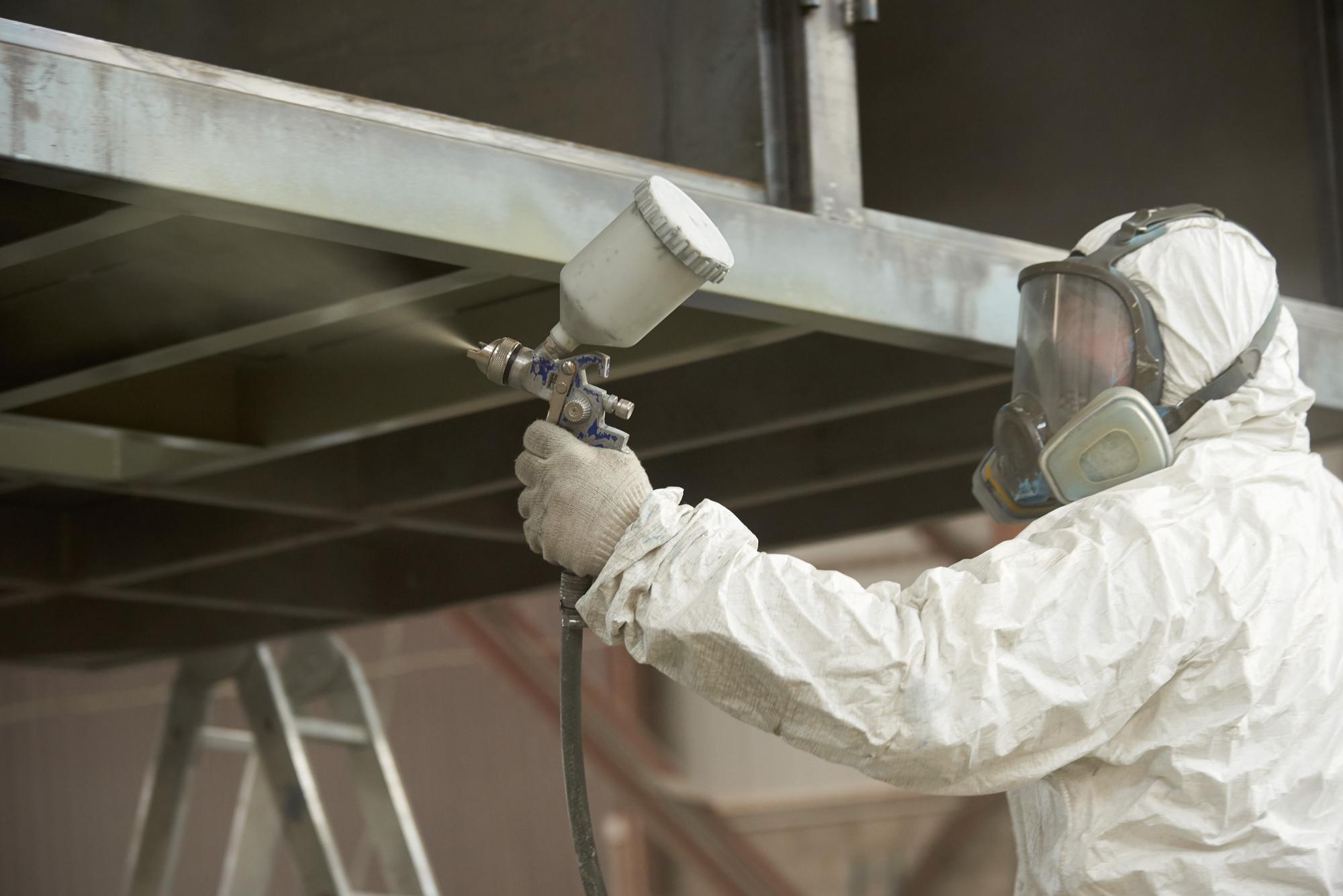 Packing, administration and logistics
It would be a waste to allow your beautifully-coated parts to be damaged during transport.
Because of our extensive experience, we can make the best decisions on how to package and protect your products after treatment in consultation with you. We also make arrangements on how the goods are best delivered to ensure an efficient treatment of your goods, and on how we deliver them back to you. All through the process your goods are registered, which allows a flawless traceability all along. 
We can also unburden you with regard to transportation by arranging that your product is picked up and delivered exactly where you want. We have experience in transporting outside EU also.